For More Information
Call: 770-833-7739
Copyright © 2017 Valentine Weight Loss & Wellness Center . All rights reserved.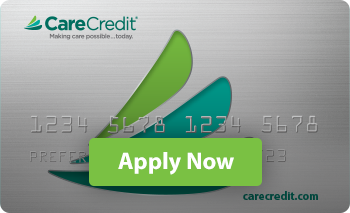 Request More Information
Book An Apointment Online Today
Reviews
All of our programs consist of detailed medical and weight-loss histories, including a medical history concentrating on conditions and medications that may contribute to weight-gain. The initial consultation includes a physical exam, labs and patients with certain risk factors will need an EKG. There is also a sit-down consultation with our certified nutritional specialist, who prepares an individualized diet emphasizing blood sugar control and minimizing insulin levels. When appropriate, we prescribe diet pills. However, we have many patients who are not on any prescribed or controlled substances (we do not use HCG). We focus on teaching patients which foods are making them obese, behavioral changes, and reinforcing the need to get active. Our motivation program and frequent contact with patients is how help people change their lifestyles for healthy weight loss.




Prescription appetite suppressants when used in conjunction with diets that control blood sugar have been proven to be very effective at losing significant amounts of weight. At Valentine Weight Loss and Wellness Center we will teach you a simple dietary concept that forces your body to burn fat for energy. In fact you will still be able to eat many of the foods you enjoy we will just show you how to eat them. We can provide meal replacements or snacks if you need them but in this program you will select your own food (we will teach you which foods to select). This program requires monthly medical visits.


Even through diet and exercise, many people have resistant pockets of fat that are difficult to get rid. SculpSure's noninvasive laser technology is able to target and

destroys fat cells in just 25 minutes

, helping you achieve a slimmer appearance without surgery or downtime. The fat cells are destroyed forever and will never return. Unlike other clinics your procedure will be administered by a medical doctor not a technician.
Up to a 24% reduction in stubborn fat

over 90% patient satisfaction rate

Comfortable and well tolerated procedure vs.freezing technology






The VLCD (Very Low Calorie Diet) is the fastest and most effective way to lose weight quickly

(average weight loss is 40 pounds in 12 weeks)

. This highly researched system also known as a ketogenic diet - is a restricted eating plan that uses nutritional supplements (shakes, puddings, soups and bars) to replace grocery store food.

Under this system you will consume five meal replacements per day plus one meal of protein and vegetables

. One regular meal per day allows you to eat with family, friends, or go out to restaurants. An average program lasts 12 weeks and weight loss of 30 to 100 or more pounds can be achieved. Although this is one of the fastest ways to lose weight, you'll be carefully monitored through weekly visits and monthly blood testing to ensure your body is getting adequate nutrition and maintaining optimum health.


Endorsed by the American Dietetic Association, National Institute of Health(NIDDK), and the Council on Sports Medicine. (read more).


CORNERSTONE PROGRAM - All Natural No Monthly Visits


Our Cornerstone program is for people who don't need medical visits, people who want to control their own program, or people in a maintenance phase of our other programs. In the Cornerstone program you have an initial visit which includes and exam, lab work, and a dietary consultation for our blood sugar control diet system. In the Cornerstone program, we ask that you take natural supplements that control blood sugar, and have two meal replacement shakes per day (you will choose 2-3 snacks on your own and eat one low carb meal per day). No cost for subsequent monthly visits and free weight tracking with the purchase of product.